How to set your account up the right way from the start
Overview
When you first start using PayLab it's important to set up your account correctly from the start. This will make your life, and our support team's lives, so much easier.
When to use it
You should only need this article on day one and it should take you around 25 minutes to get set up fully. Maybe even 15 minutes if you're a whizz!
How to use it
You can set up a new account from here. Click the Get Started button to start your free 30 day trial.
Fill in all your details, First and Last Name, Email Address, Company, Phone Number and Country.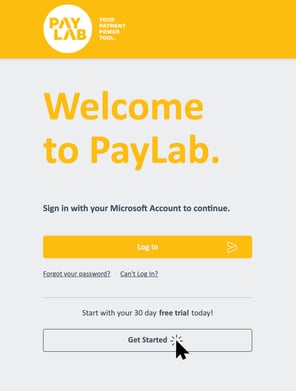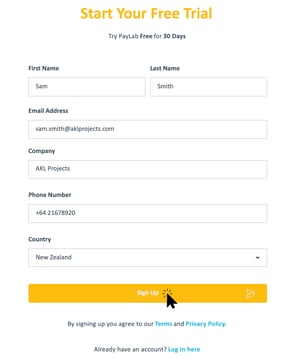 After clicking Sign Up, Microsoft will search to see whether there is an existing account associated with your email address. If you already have a Microsoft account associated with the email you provided it will skip straight to the review permissions window and then into PayLab, skip to Setting up PayLab account if you don't need to create a Microsoft account.
If there isn't, you will need to create a Microsoft account. Follow all the steps to create, verify and authenticate your Microsoft account.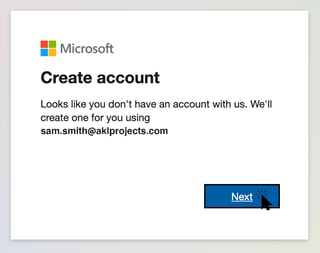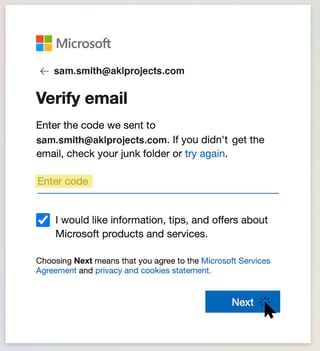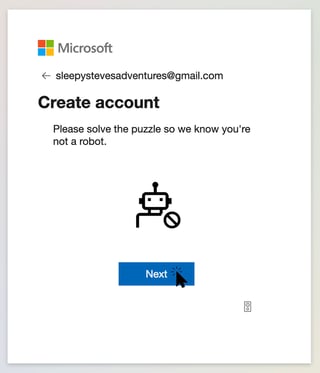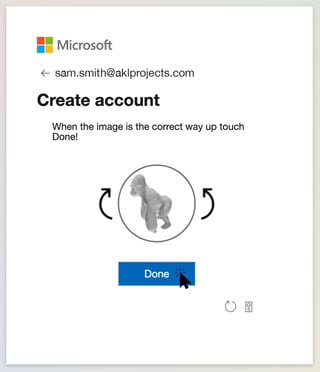 You will need to review and accept permissions for asBuilt to view your name and email and sign you into PayLab.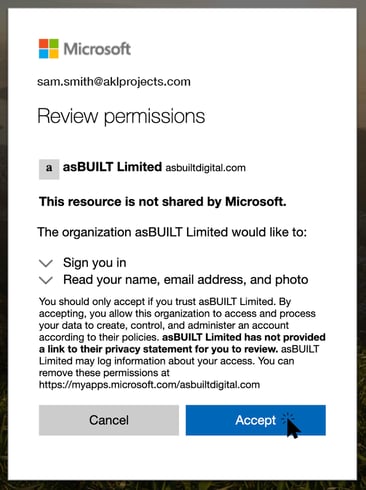 Once you have accepted the permissions it will take you through to PayLab with a window pop-up asking to put your credit card details in or add details later. You are now ready to set up your PayLab Account, such as, entering your company details, inviting users and creating projects.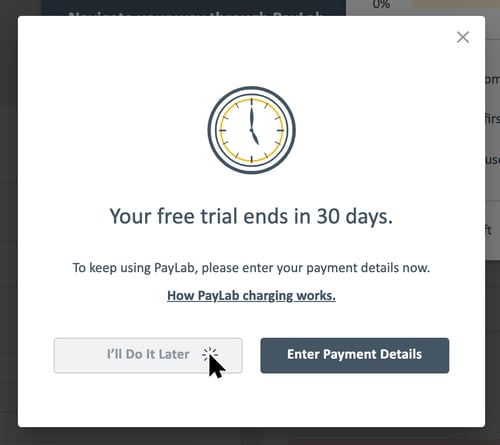 Setting up PayLab Account
Once you have created your account you will be on the Dashboard page and this pop up will let you know what you need to do to finish setting up your account.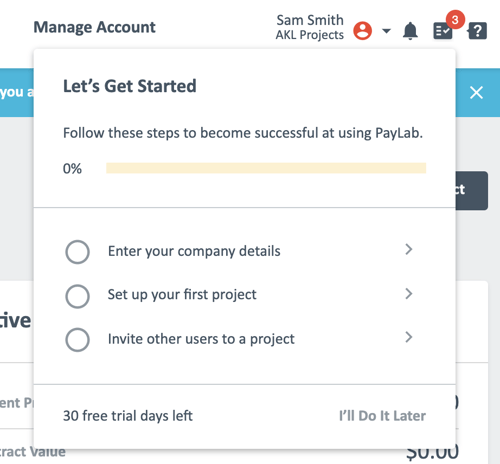 You can set up you account by clicking the three bullet points in the Getting Started list (pictured above).
Company Details
You will need to know the following details about your company, all of these details will be populated to the Payment Claim template.
Company Name (should already be filled in from signing up)
Account owner (you can edit this to someone else once you have added more users)
Company Address
Phone Number
Entity Type (for example; Sole Trader, Partnership or Limited Liability Company)
New Zealand Business Number
Website
Here is a link to the New Zealand Business Number (NZBN) government website, or the Australian Business Register (ABN) should you need them.
Adding New Users & Permissions
This can be accessed by selecting Manage Account in the menu across the top of your PayLab screen, and scrolling to the Users & Permissions section.
Enter the name and email of your new Users within your company. They will receive an email with a link to create their own PayLab password. You can assign them different permissions depending on the user type. Go here to understand the Permission levels for all Users.
Admin - Any Administrator may invite, add or remove other users. They may also edit company details and projects.
User - Any User may update projects, invite other Users or Contacts and submit Claims for approval.
Contact - Any Contact may view projects, but can not invite others, submit or Certify Claims or edit company or project details.
Set Up Your First Project
Read this article - Creating New Projects, on how to set up a project correctly.