PayLab enables you to add attachments to Projects
OVERVIEW
Projects may require you to add supporting information to them, particularly around Variations, or to help your team understand the background of a project. It also enables you to collect all information about a project in one place, especially useful if it's a long running project.
WHEN TO USE IT
You should always add attachments to jobs to ensure all the information is easy to find and in one place. If the project is likely to run for an extended time, there may be different or new members of your team involved. This helps them get up to speed quickly with minimal fuss.
HOW TO USE IT
You can add Attachments whenever you like, just return to the Attachments page and drag-and-drop or upload files by hitting the Browse Files button.
The below screenshot is how it should look as you progress through setting up a New Project.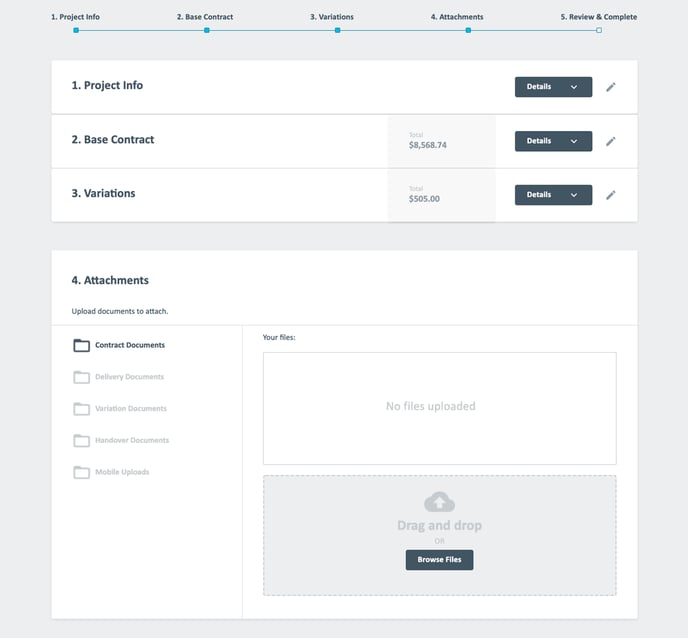 In our Creating New Projects series, go to the next article - Making A Claim
Or go to the previous Creating New Projects article - Adding Variations