Sick of losing invoices in your emails when you're completing the Claiming process? Here's how to stop that unproductive time consuming exercise.
Overview
Adding documents like invoices, photographs or variation quotes or approvals to your Claims or Certificates is really straightforward through a simple three step process.
Attaching Additional Documents to a Claim
You can either add additional documents before or after the Payment Claim has been approved; but you can't add additional documents after the Claim has been issued.
Scroll down to "Additional Documents" section and select the pencil icon on the right.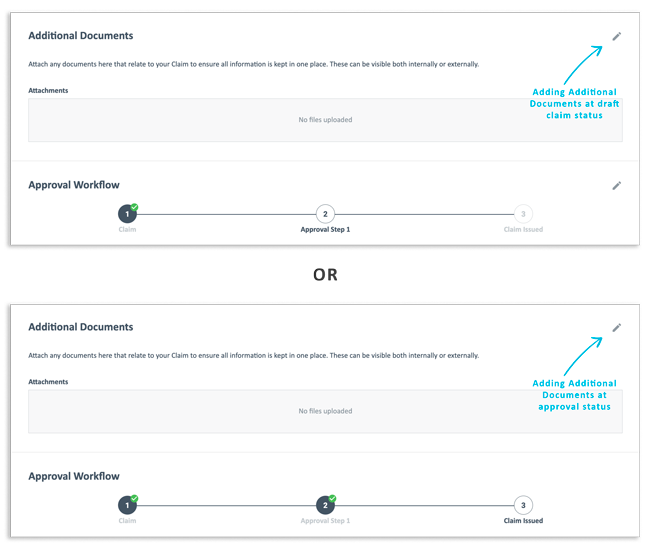 Browse your computer for the file, or drag and drop it into the box, and press Done.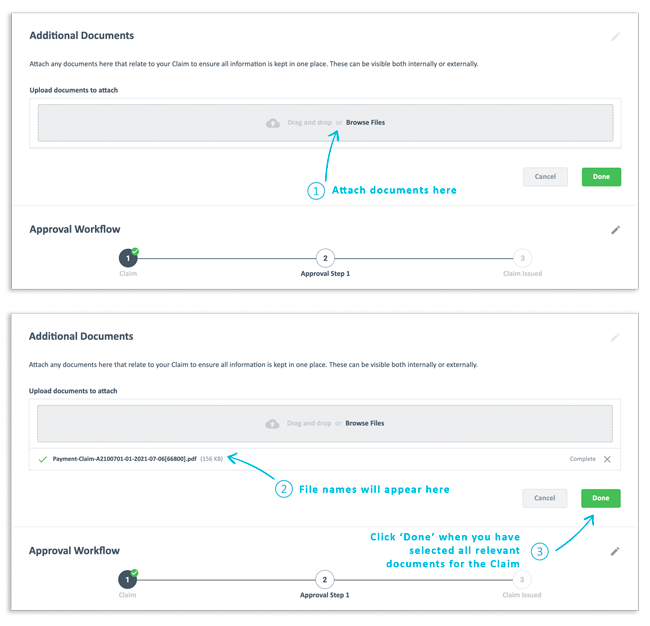 If you would like the document to be visible by your contract third party, select "Share externally". The third party will be able to view and download the file when the Payment Claim is issued.
If they are not on PayLab you can also attach the documents to the Payment Claim email when it is issued.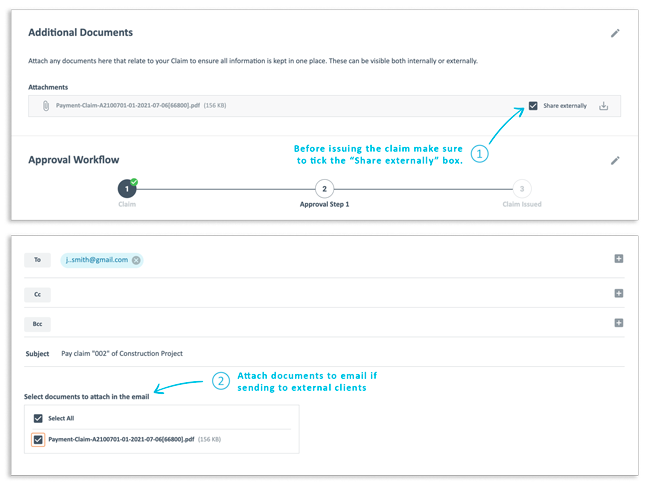 Adding an additional file can be done after you approve or issue a Claim and will automatically appear on the certificate as well. If you are wanting to notify the Certifier that you have attached additional documents you can resend the email.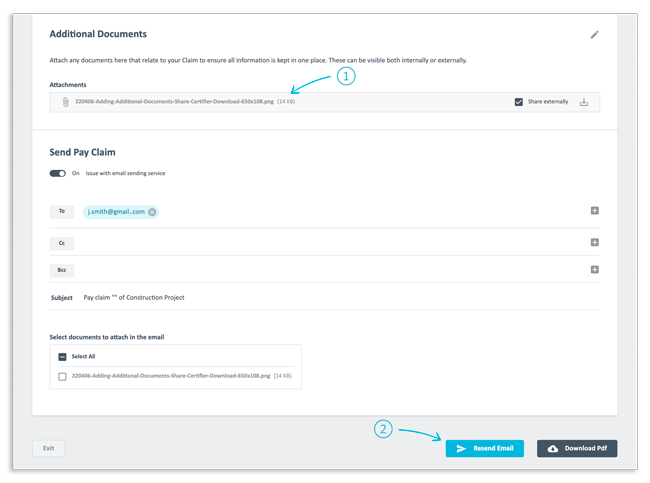 The Additional Documents ONLY sit within the specific claim/cert you attach them to. They will not appear in the Attachments section of that Project. They will also not appear in either previous or future Payment Claims and Certs.
Attaching Additional Documents to a Payment Certificate
Once you receive a Payment Claim there may be Documents attached to that Claim. Which you can download and view once you have opened the claim to be certified, you can find these documents down in the additional documents section.
The files from the Cliamer can be found under the heading "Files shared with you".

You can also add additional documents here by clicking the pencil to the right and upload your documents by dragging them into the grey box or by clicking "Browse Files" and selecting the files you want to upload.
Once you have uploaded your documents and click "Done" you will be able to see what files you have attached and what files the Claimer has attached.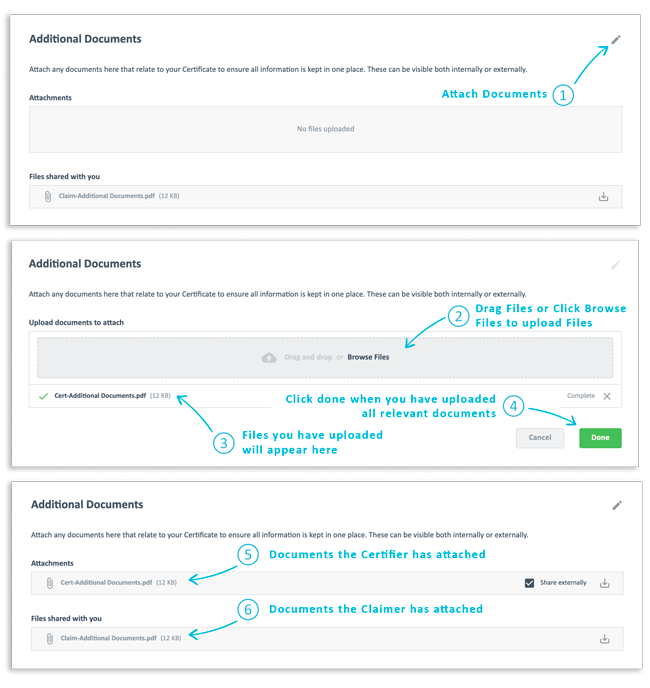 All documents will automatically appear in the Cert for the Claimer but any additional documents attached by the Certifier will not appear in the Payment Claim for the Claimer.